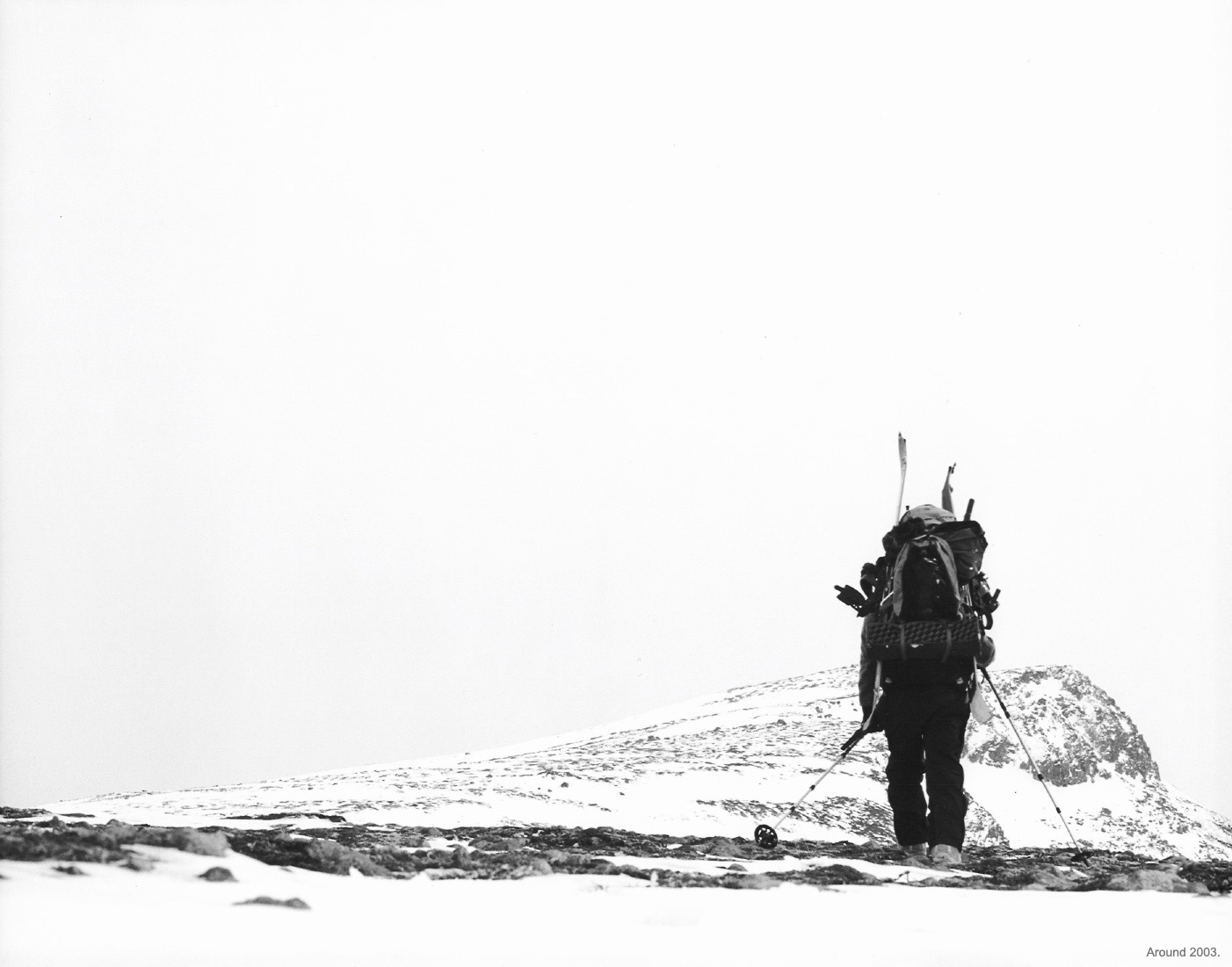 ---
At the time in 2000, Katsunori Motomura, the founder of FIELD EARTH DESIGH, felt a big change in the natural environment through dealing with mountain terrain, and which made him think about the relationship with the natural environment deeply. As one of his feelings, he has started clean-up hiking in the Mt. Asahidake aimed at the symbol of good cycle of natural environment.

Feeling from nature let people think of fulfilled lifestyle, and therefore, both people and nature would be better off. According to this wish, we inspire people to see outside world not only seeing human society. Having this message of "our filed is the Earth" = the word, "FIELD EARTH" was born. At that time, this word "FIELD EARTH" was repeated to hum during hiking trip in mountains by the founder. Later, this word became our brand's name.

The Silhouette of the mountain, which is also the brand-logo as the trade mark is the motif from the figure of the Daisetsu-Tokachi mountain range, which has a long traverse trail.



2003
---
On the purpose that we would like to tell the beauty and the importance of nature to many people, the word "FIELD EARTH"first appeared on the web page which has opened a several years ago.
The importance of toutching, feeling and thinking of nature….
We wish many people get inspired and impressed by experiencing real nature, and which never can tell by the sense of duty or forcing people. FIELD EARTH was born from the thought "let it start from what we can do now" based on the theme of people, tools and things to connect with nature. The origin of FIELD EARTH was the web site that sended out words and photos to tell about nature as well as safety information.
According to a wish that people would have interests in nature even a little, stickers with the logo , which is same as today's our logo, were made and handed to one by one.

2004
---
It is necessary to be comfortable all the time in order to obtain the excellent feeling in the actual field. If you feel uncomfortable during activity to feel something, you would not obtain anything. In order to create ultimate SNOWSHELL, everything was designed starting from nothing.
It had been sold since 2004, and they are not sold anymore today.
FIELD EARTH SNOWSHELL 3L
FIELD EARTH SNOWSHELL 3L
2005
---
Along with skiers and climbers, message designed T-shirts made by FIELD EARTH were produced. Also, the manufacturing and selling of knit and apparel products began.
"The Far Away Mountain Ridge"- the photo exhibition spelled by words from Katsunori Motomura was held.



2006
---
The development, examination and material test for the next generaion SNOW SHELL had been done. Also, the development of prototypes for various stuff sacks and so on was implemented.

2007
---
The 3DX1, the model equipped with 3D (3Dimensional) which has developed based on the 2000 year's model, was released.
The 3D has been adopted by various brands that manufacture their products in the same factory.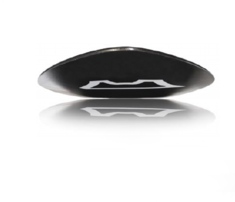 2008
---
Leaving the original desing model of 2000, the X series, the model designed to propose 3 different types of motion in 3D forms, continue to be released sequentially.

2009
---
The final model of X series which propose 3 different types of motion of 3D forms was released. The basic line-up of 3D was completed.

2010
---
The planning of SKI's model which has developed since the last half of 2008 came into the last phase. The development for tests and manufacturing process of SKI products has been advanced.



2011
---
The world's first 3D SKI was released. Also, the light-weight model, SNOWBOARDS X2, was sold for limited only 10 snowboards.
Full-custom special order, which is produced in the same process as general products, had started. (It is not available today.)
The development of new materials for light-weight materials has begun. (It became S-SPEC CARBON later on.)
2012
---
The development of 4D form/T6, the world's first 4D form-snowboards, was released. The complete asymmetric SKI, T9 was released.
As the next generation 2D form with S-spec 2D, ped was released.
SKI ・T7 ・T9
SNOWBOARDS ・T6
SPLITBOARDS ・TENTACLE ped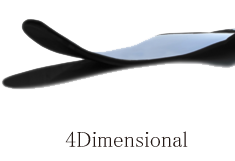 2013
---
3 models of SKIs and SNOWBOARDS which were designed by S-spec 2D were released.

CNY
SVO
KB



2014
---
Even while having flex and torsion, the ultra light-weight S-SPEC CARBON model was released.



2015
---
3D CORE TENTACLE
4D SKI V7
SB KIDS
・2Dimensional
・3Dimensional



2016
---
2.5D SK
・N8 、N7
・CARVER Titanium



2017

---
High Performance Wax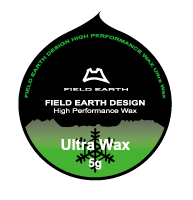 2018
---
Next-Generation Snowboard T8 Announcement
Liquid Wax Release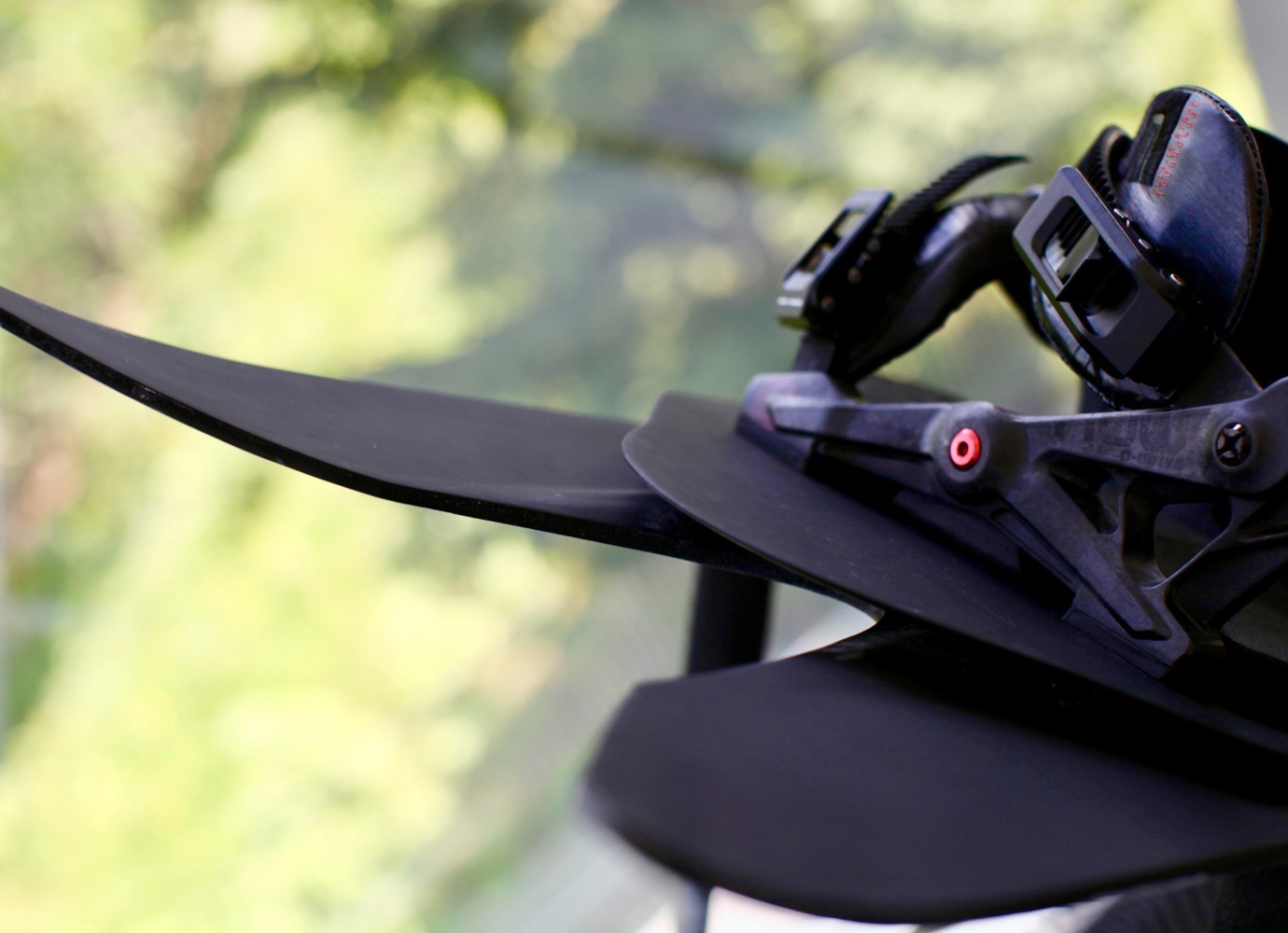 2020
---
We swiftly designed and manufactured face shields in response to the shortage during the COVID-19 medical support efforts, and provided them free of charge.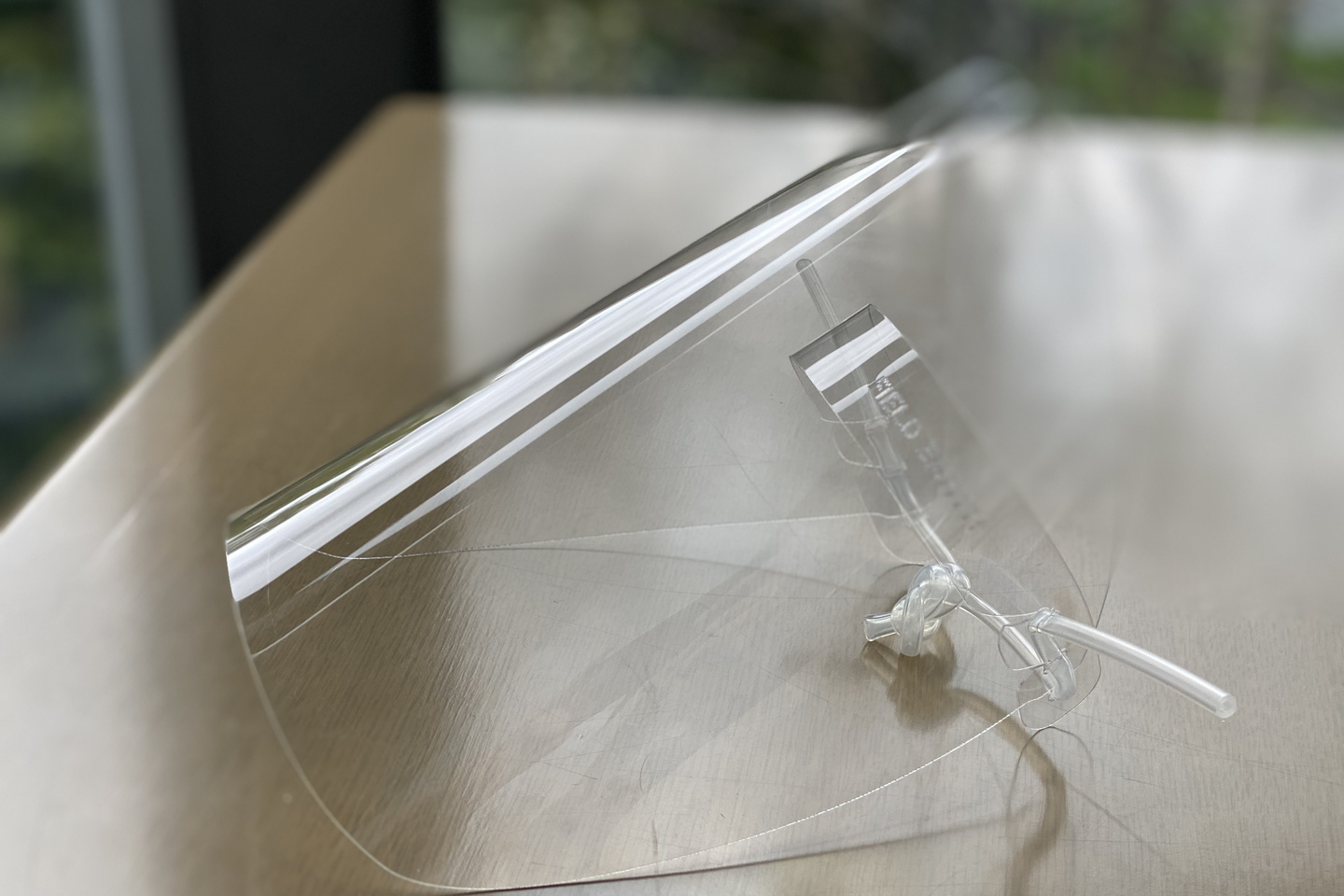 2021
---
Next-generation snowboard T8 now available for purchase.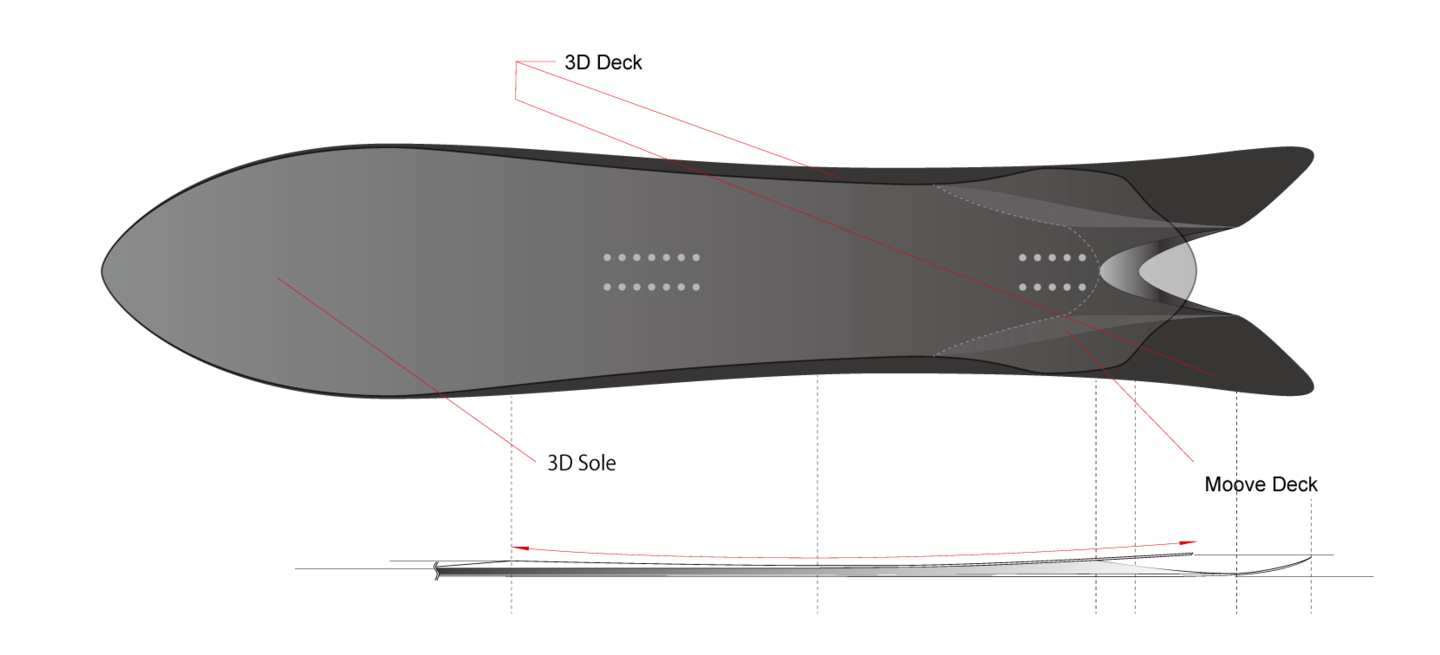 2022
---
We are thrilled to announce the release of the CRUISER Line, featuring 2D carving boards, with a total of 3 models and 10 variations.